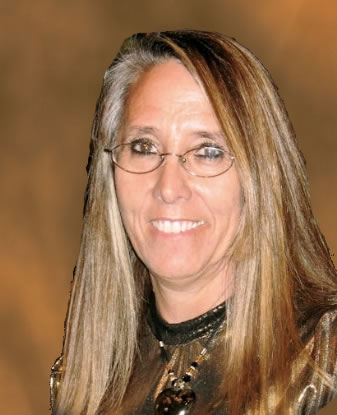 Darlene Jones is a contemporary solo singer with some southern Gospel songs in her repertoire. When she was a little girl she always loved to sing. She would sit for hours singing to records on the radio. When she was old enough to sing in the choir she joined, and at 15, she started singing solos. At the tender age of 16, Darlene got married and moved away to Japan for 2 years. She got caught up in the world at that time. Although God was prodding her all along, she was in and out of church, not committing herself to Him. So for 25 years she lived mostly in the world. But the Holy Spirit never left her and was convicting her daily.
During this time, Darlene had 3 children, and she now has three grandchildren who she loves dearly. Most importantly, they are all serving God. Darlene married her second husband, Tim Jones, in December 1999. She and Tim both re-committed their lives to God and have been true to Him for the almost 17 years. Tim kept encouraging Darlene to sing in church, but she refused because she didn't want to sing in front of people. After all, she had not sung in front of people since she was 16. After a year of marriage, she decided that she could sing for her God. That's been 15 years ago, and she's amazed at where God has brought her.
Darlene is now a member of the Southern Gospel Music Association of Texas (SGMA of Texas) and the Gospel Music Artists Association (GMAA). She's also a nominee several times over for Female Soloist of the Year for both associations, though she has yet to win the award. But that's OK! She's not doing this for rewards, but for ministering God's words to those that need to hear.
In the past 2 years, Darlene has written and recorded four songs that she believes God has given her as messages from Him. These songs include Then We Can All Sleep Tonight, The Bible, God's Spoken Word, Choices and Do Not Deny Jesus. She's currently working on other songs as well.
Darlene is available for concerts, weddings, funerals, nursing homes, benefits and Opry's, as well as other events. Her CD, titled Then We Can All Sleep Tonight after the first song she wrote, is available from Darlene as a powerful ministry tool! She's willing to sing wherever God appoints her to go so she can bear witness to God's mighty power, love and forgiveness to all who will listen. Money is not an issue, but if a love offering is taken, she will accept it! Book Darlene for your next ministry event today!