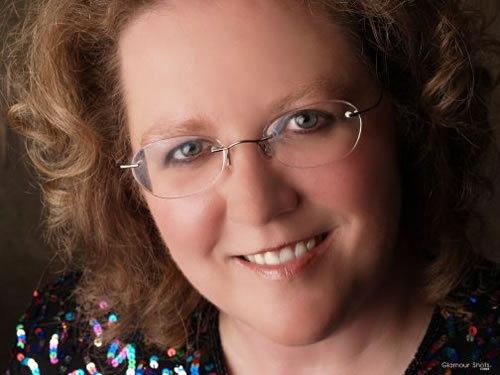 Are you ready for a miracle?
With God, all things are possible! - Matthew 19:26
Gordon and Brenda North believe their ministry belongs to the Lord, and where He leads, they will follow. Both are both licensed ministers through Revival Ministers Fellowship International, and they love to sing and preach the Word of God anywhere He leads. Their ministry goal is to see souls saved, people healed, miracles, signs and wonders, and the spirit moving and touching lives and communities.
This couple has been in ministry for over fifteen years, with Gordon currently serving as an Elder, Trustee, and Sound Man and Brenda as the Worship Leader in their home church. But they do get out whenever possible to minister and sing in other churches. God has been very good to them both, as they both work for the same company and are blessed with a very understanding Christian boss who allows them to be flexible with their work schedules, but ultimately, they want to be in full-time ministry!
God is opening doors for Gordon and Brenda North to minister in other churches, and they would love to come minister in your church or in the mission field through local and regional concerts. Their heart has always been more ministry than concert, so you can be sure your church members will receive a blessing from this anointed couple. Give Gordon a call at the number above to book this dynamic duo of gospel music and ministry!
Biographies
Brenda North is an anointed singer and minister! She worked in the food service/catering industry for 3 years, as a professional wall paper hanger 12 years, taught in Christian Education for 13 years, and is currently a Certified Mastectomy Fitter working for the same company as Gordon.
Brenda's greatest desire was to sing gospel music. She sang in church choirs for years but never solo. In 1988 she sang her first solo part, two lines, in a choir song. In 1996 she sang the first time outside her local church. In 1999 she auditioned at Johnny High's Country Music Revue in gospel music and sang on stage there several times in the next two years. She was nominated in the top five as a finalist in gospel music in 2000. In 2001, God opened the door for her to record her first project. In 2003 she received an Eagle award from the International Association of Music Ministries (IAMM) for encouraging and uplifting others.
In May 2006, she was presented with an opportunity to go on tour in 2007. Through much prayer and counsel she took the opportunity and they went part time on their jobs. They started the tour in February 2007 and Brenda sang on stage along with such well known groups as The Hoppers, The Isaacs, The Talley Trio, and Brian Free and Assurance just to name a few. Indeed, many of these other groups have become great friends to the North family. Unfortunately, due to circumstances beyond her control, the tour was cancelled and she came off the road soon after.
Gordon North did construction work for several years and then started driving a truck. In May 1989 he wrecked his truck and lost his left leg below the knee as a result. God opened the door for him in September 1989 to go to work for the prosthetic company that made his first prosthesis. He started as a technician and through on the job training and many training courses he currently works there as a Board Certified and Licensed Prosthetist and Licensed Orthotist Assistant.