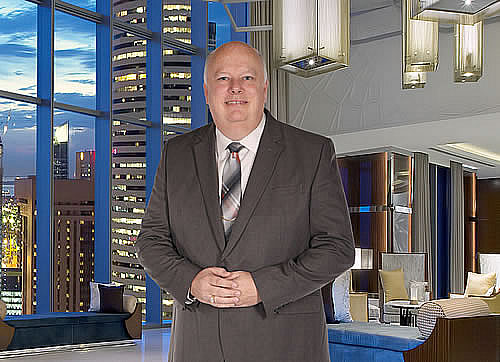 And I thank Christ Jesus our Lord, who hath enabled me, for that He counted me faithful, putting me into the ministry." - 1 Timothy 1:12


Richard Townzen started singing for the Lord in his local church at the age of 16, just weeks after receiving Christ as his personal Savior. He discovered his love for southern gospel music following an invitation to attend the Battle of Songs at the Will Rogers Auditorium in Fort Worth. Inspired by such groups as The Kingsmen, The Blackwood Brothers, The Inspirations and The Cathedral Quartet, he began attending the concerts on a regular basis. Through these concerts he began to sense the calling of God on his heart, and often made his way backstage to talk with quartet members. Conversations with such Gospel Music legends as Jim Hamill, Mike Holcomb, Glen Payne and George Younce were instrumental in helping Richard confirm his strong desire to glorify God with his voice.
Further seeking God's guidance, Richard attended the Norris Bible Baptist Institute in Fort Worth and went on to serve as the Minister of Music in a church for three years. At age 26, he started a 14 year journey traveling with The Gatemen Quartet. This imparted invaluable knowledge and experience to him concerning the life changing attributes associated with the ministry and with God's call on his life.
Through the years Richard has always been actively involved with the music programs at the local church he attends but found his ministry is more effective in an evangelistic type setting. He has been traveling to churches and sharing the Gospel now for over forty years. His ministry has seen countless numbers of souls come to Christ and has influenced many to surrender their lives to the Lord for rededication.
We encourage you to pray about having Richard come to your next church anniversary, celebration or special event. You'll be glad you did.