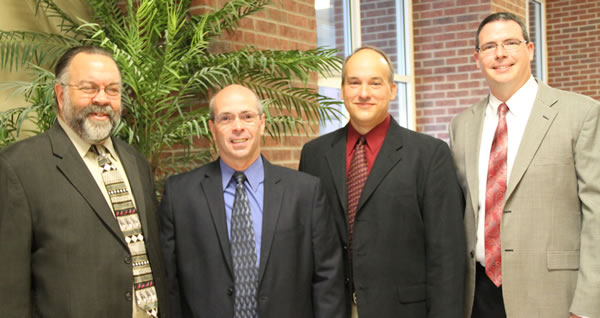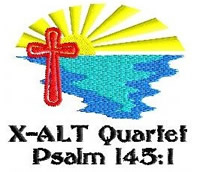 X-ALT Quartet is a southern gospel group that has been in existence since 2002, starting as 5 guys trying to get a song together to sing at a talent show at church. From there they have become a quartet of Jason Laule, Marty McKee, Eric Garrett and Steve Bell. They have performed at the Forney and Wylie Opry, several prisons, and churches.
After putting together some patriotic songs, including the National Anthem, they have sung for the Texas Rangers, The Fort Worth Blue Sox and several county Republican meetings including Kaufman, Bell and Collin counties. They have also performed at a national seniors conference in Branson Missouri.
The name X-ALT comes from Ps. 145:1 "I will exalt you, my God the King; I will praise your name for ever and ever." Just as this verse says, we exalt and praise God through our music.